We AASVA Technologies India private limited thrilled to receive the TANSEED 4.0 Grant from The Hon'ble Chief Minister of Tamil Nadu Thiru M.K. Stalin. The biggest honor goes to AASVA's young team who supported the company to attain its overwhelming success over the past few years.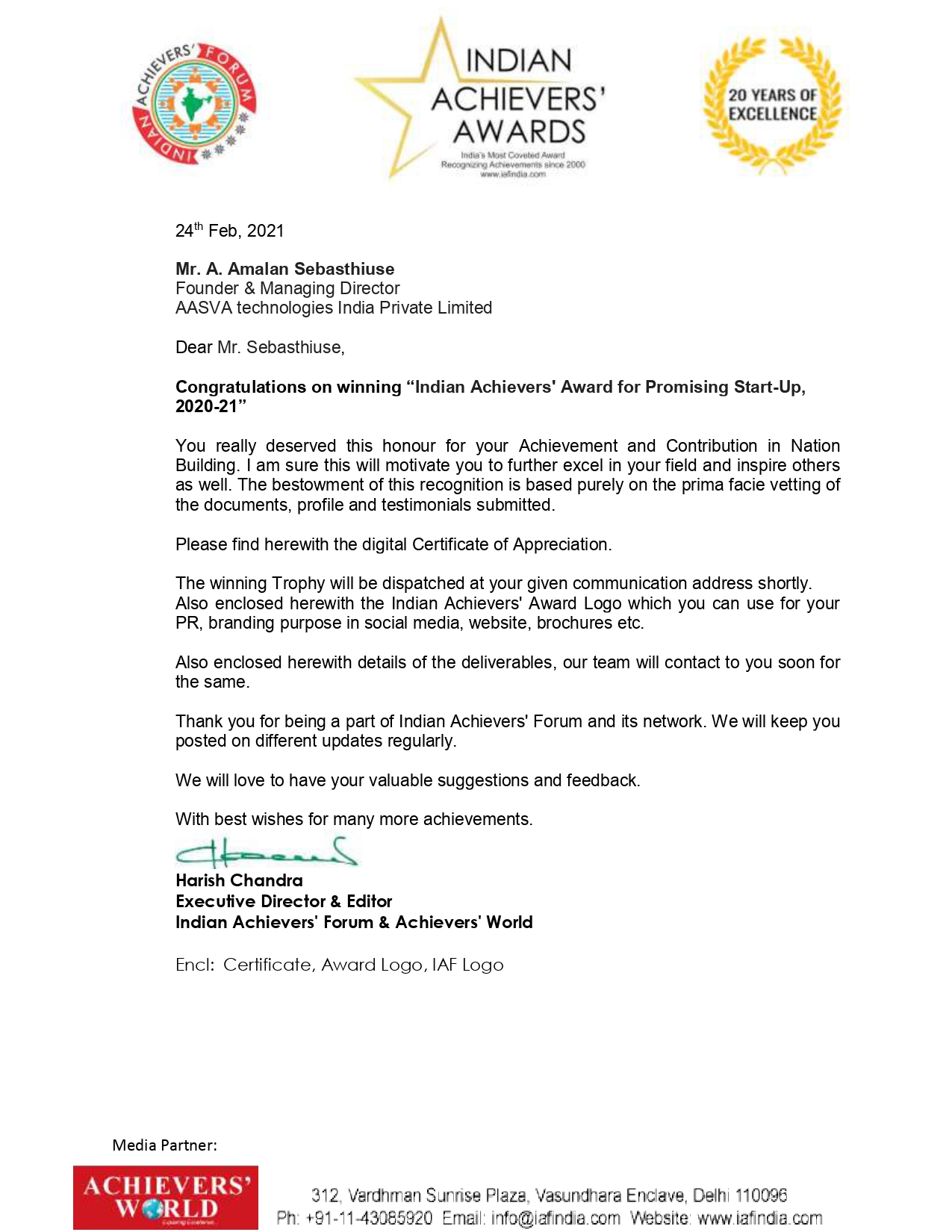 Indian Achievers' Forum draws attention on the theme "how the successful achievers can help the social & economic infrastructural development in and around the country." It will provide examples of social entrepreneurs and successful models of the society and corporate sector partnership. Indian Achievers' Forum is the partnership of business, political, professional and other representatives of the Indian community to define and discuss the key issues on the Indian economic agenda. Indian Achievers' Forum is the platform which engages in developing and sharing ideas, opinions and knowledge on the key issues. An approach by Indian Achievers' Forum that places emphasis on beneficiary participation will create awareness in all sectors and move towards developing stronger and more collaborative partnership. Indian Achievers Forum has a strong credential of more than 20 years in felicitating outstanding achievements at national and international platforms.
Startup India is a flagship initiative of the Government of India, intended to build a strong ecosystem that is conducive for the growth of startup businesses, to drive sustainable economic growth and generate large scale employment opportunities. The Government through this initiative aims to empower startups to grow through innovation and design. The launch of the initiative on 16th of January, 2016 by Hon'ble Prime Minister, to contribute to his vision of transforming India into a country of job creators instead of job seekers.
Young Entrepreneur School -YES Award
Received Young Entrepreneur School – YES-Ramnad Young Entrepreneur School YES Ramnad Chapter's Emerging Women Entrepreneur Award
It is a true honor for me to get this award from Mr. Srinivasa Raja, MD of Adayar Anandha Bhavan.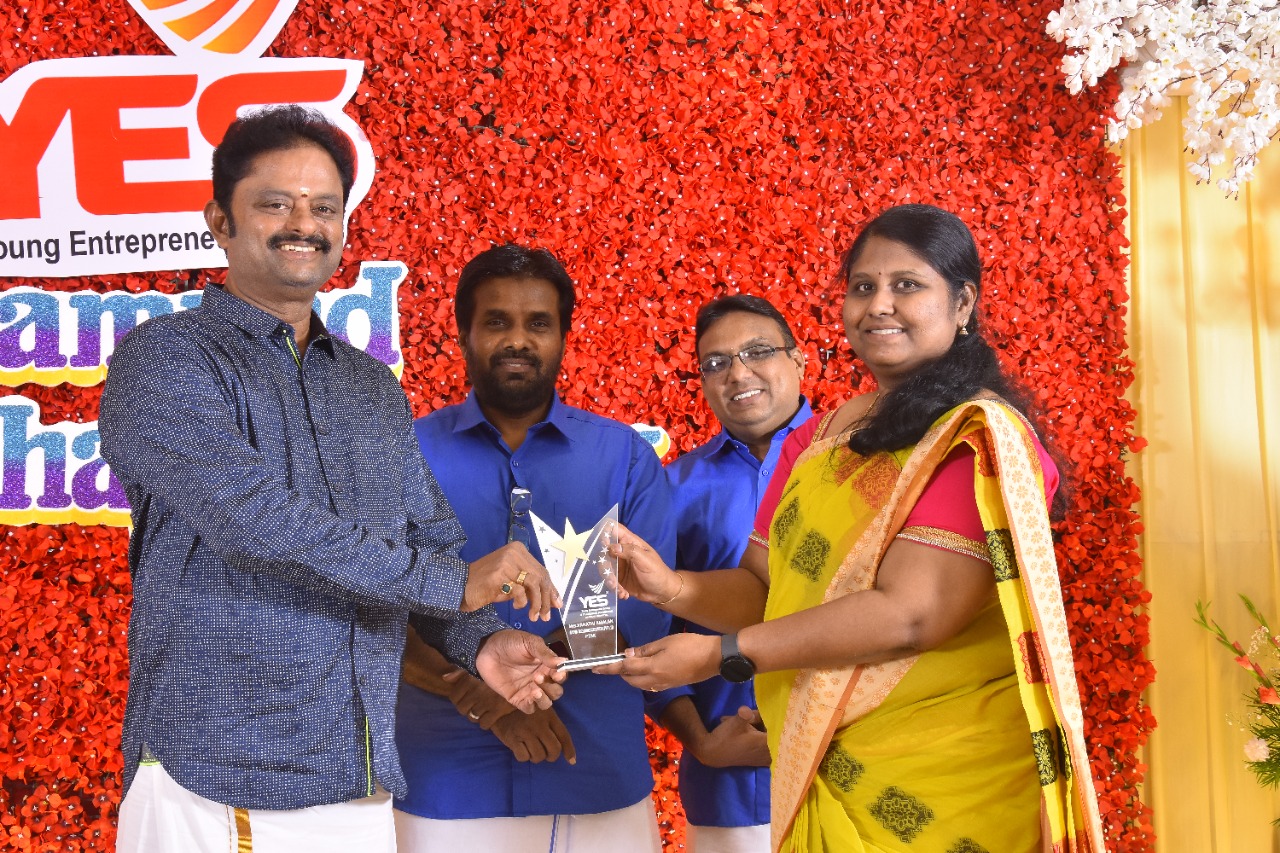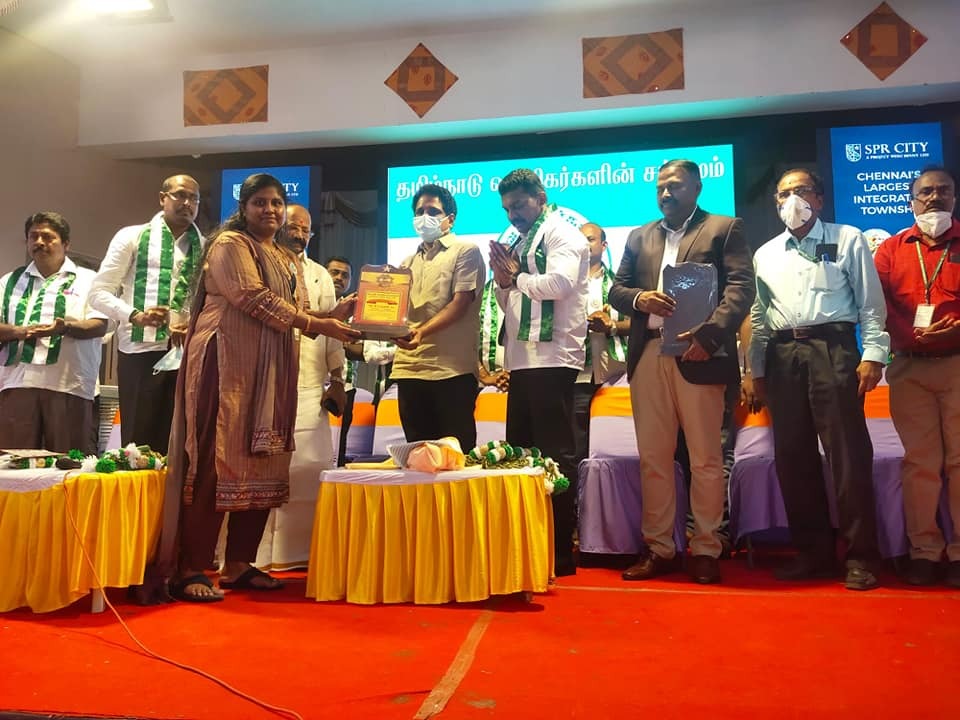 The Madurai Regional Conference of the Tamil Nadu Chamber of Commerce and Industry was held in Madurai on August 25. The Best Entrepreneur Award 2021 (Software and IT industry) was presented to the Leaders of Aasva Technologies Pvt Ltd (AASVA Technologies India Pvt Ltd), Rameswaram by Madurai MP Mr. Venkatesh. The event was attended by Mr. Senthilkumar, Chairman, SPR Construction Group and Tamil Nadu Chamber of Commerce and members of the Chamber of Commerce's executive members, traders and the general public. Aasva Technologies has been providing software development and training s services from Rameswaram to various companies around the world . Aasva technology as aimed to empower the career development skills and employment for the youngsters  and everyone praised MR. Amalan  founder of Aasva Technologies and MRS. Vanathi  for their future successful projects.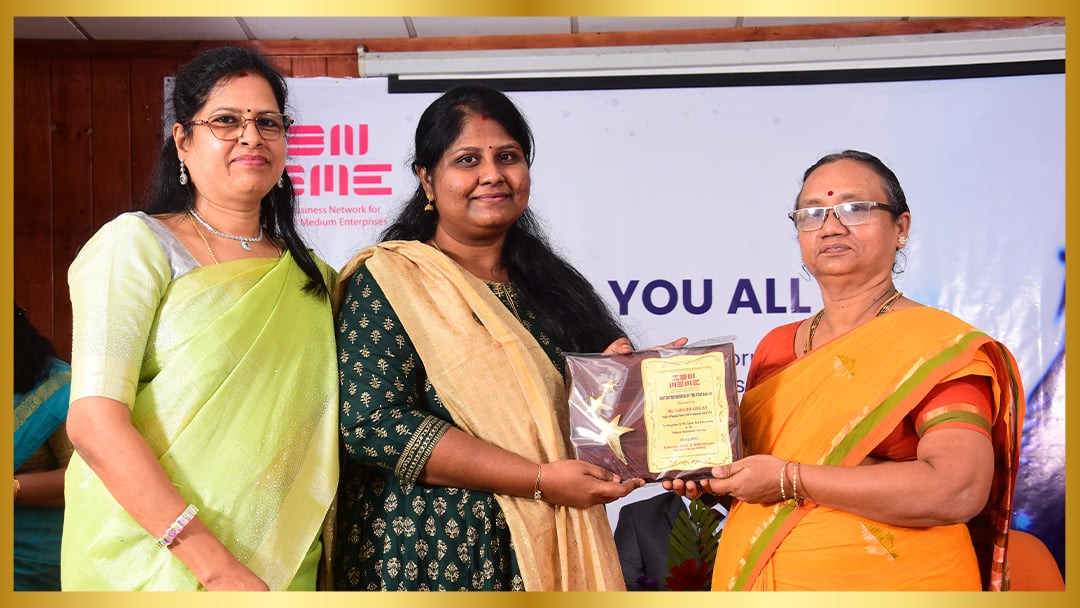 IBN MSME( International Business Network Micro, Small and Medium enterpreneur) has awarded best enterpreneur of the year 2021 for Aasva Technologies Pvt Limited presented by Mrs . Bhuvaneshwari Asst.General manager TIIC ,Chennai on 03.02.2022 to Mrs.Vanathi ,Managing Director Aasva Technologies.
Received Empowering Women Award
– Thalaivi 2023. It is a true honor for me to get this award from Mr. K.Radha krishnan, President of DDHRF.